Work, Reimagined
By the seventh day God had finished the work he had been doing; so on the seventh day he rested from all his work.  Then God blessed the seventh day and made it holy, because on it he rested from all the work of creating that he had done. – Genesis 2:2-3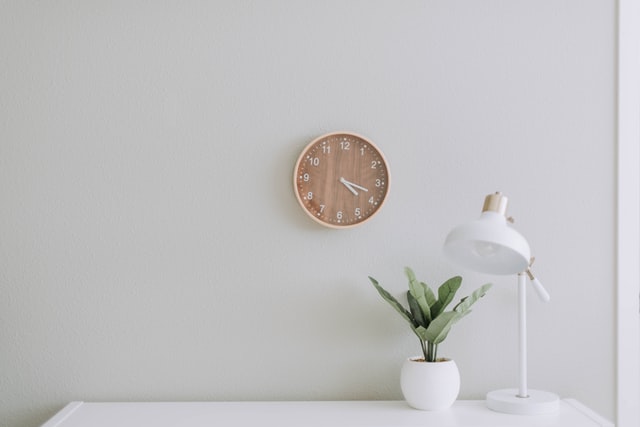 Work hard. Play hard.  Is a popular mantra.  I've enjoyed the sentiment in my life as well.  But being still and letting God be God is more of a challenge.  As I have enjoyed this time away, I've been able to celebrate a different rhythm of life; one I hope to carry with me back into the work/rest life cycle we all need.  The biggest challenge I'm contemplating is not becoming frantic or anxious about problems over which I have no control.
Letting God be God is about acknowledging the situations over which I have no control and cannot alter, but for some reason, end up feeling worried, anxious and stressed.  I honestly believe that the greatest gift of Sabbath is this weekly reminder that most things are not my responsibility, AND that God is in control.  As I return to the office this week, I'm trying to reimagine work.  My desire is to bring a peaceful spirit into chaotic situations.  I also want to hold on to the passion of the work God calls me to and not be discouraged by the trouble of this world.
Will you join me in reimagining the work God is calling us to as a church?  Rather than a perception of scarcity, can we see the abundance of God's provision?  Instead of anxiety over what the church will look like in the future, can we regain the passion of our first love?  Please pray with me for our church leadership as we reimagine the work of God at Kennewick First Presbyterian Church.
Rescuing God, you brought us out of the land of captivity, out of the house of slavery. Forgive us when we willingly return to slavery, making divine the machine of production, crafting idols from the excess of consumption. Forgive us when we consider ourselves so grand that we do not rest and enjoy your presence, defining ourselves by our ability rather than your love. Forgive us when we esteem ourselves so little that we dare not rest and sit with ourselves, exposed, without the cloak of productivity. Forgive us when we deem our species so central that we do not rest and half consumption, decimating Earth, denying her Sabbath and integrity. Forgive us through Christ, who redeems us from the brokenness of slavery that we might enjoy your presence, creation, and community. Amen.