Experience God
No matter where you are in your faith journey, we want to help you grow, to experience God's grace and to join us as we worship together.
Worship
We know we can worship God anytime, anywhere, but Sunday mornings are when we regularly worship, praise and pray together. On Sundays, we give ourselves time – time to connect with God and one another, and time to open ourselves to the transforming love of Christ, our Lord. Then, we are sent out to live what we have seen and heard—to be God's people in this broken yet beautiful world that Jesus loves.
Prayer
We all need prayer. Prayer is a primary way we connect with God and grow deeper in our relationship with Jesus. In prayer, we talk to God and listen for God's still, small voice in return. If you would like someone to pray with or for you, we invite you to reach out to one of our pastors or prayer ministers or submit a prayer request to our prayer chain.
If you would like to receive prayer for any need, or you would like to pray with someone in person, we are here for you. During the week please stop by or call the office at 582-9537. On Sunday mornings just let an usher, a pastor, or an Information Island volunteer know that you would like to receive prayer or pray with someone. We have a prayer room off the foyer, right beside the main doors, and we consider it a privilege to pray with/for you.
A group of folks at First Pres regularly pray for those who have submitted prayer requests to our Prayer Chain. Prayer requests are kept confidential if requested. Requests for prayer can be sent to Prayer@kfpc.org. If you would like to subscribe to the prayer chain so that you can join with others in praying over these requests, please send a message to the same email above.
A Risky Detour

by

Leslie Koh

on September 22, 2020 at 12:00 am

What a waste of time! thought Harley. Her insurance agent was insisting they meet again. Harley knew it would be yet another boring sales pitch, but she decided to make the most of it by looking for an opportunity to talk about her faith. Noticing that the agent's eyebrows were tattooed, she hesitantly asked why and discovered that the woman did it because she felt it would bring her luck. Harley's question was a risky detour from a routine chat about finances, but it opened the door to a conversation about luck and faith, which gave her an opportunity to talk about why she relied on Jesus. That "wasted" hour turned out to be a divine appointment. Jesus also took a risky detour. While traveling from Judea to Galilee, He went out of His way to speak to a Samaritan, something unthinkable for a Jew. Worse, she was an adulterous woman avoided even by other Samaritans. Yet He ended up having a conversation that led to the salvation of many (John 4:1–4, 39–42). Are you meeting someone you don't really want to see? Do you keep bumping into a neighbor you normally avoid? The Bible reminds us to be always ready—"in season and out of season"—to share the good news (2 Timothy 4:2). Consider taking a "risky detour." Who knows, God may be giving you a divine opportunity to talk to someone about Him today!
Find Community
The Christian faith is not intended to be lived in isolation; we were made for relationship with God and for relationship with each other.
Children
Your child's relationship with God matters. That's why we offer Children's Worship and Kids Sunday Morning Small Groups, a mid-week program called Kids In Action, and a Vacation Bible School (VBS) that kids look forward to all year. Our programs work together to help kids know God's love for them and live it out. Your child will love the fun, meaningful Children's Ministry here at First Pres – and so will you!
Be sure to register for VBS!
Youth
Our youth ministry offers a combination of hang out and fun, worship and Bible study, question-asking and dreaming, and plenty of time to develop positive and meaningful Christian relationships. Through Sunday School and Confirmation, our mid-hi and high school youth groups, retreats, mission projects and trips, we focus on inviting students into a relationship with God and challenging them to follow Jesus in all aspects of their lives.
Adults
Grow in your faith with us!
First Pres has a strong tradition of offering educational opportunities for adults of all ages. We explore a wide range of topics related to faith in our Adult Education classes. We go deep in our engagement with God's word in our Bible Studies. We develop deep-rooted relationships with God and each other in our various Small Groups. At First Pres, our Adult Education offerings, Bible Studies, and Small Groups are not just about education, but about transformation! Join us as together we grow in faith.
Throughout the year, First Pres offers gatherings and events for adults to have a chance to connect, grow in faith, and have fun. We welcome you to join us!
We offer a variety of adult classes Sept – May, during the Sunday School hour and the Wednesday midweek program
We offer a number of Bible Studies, co-ed, men's and women's, throughout the year.
Thursday Morning Bible Study
10 – 11 a.m. in the Library, Sept – May
Each week, this co-ed group studies the upcoming Sunday morning's sermon text. Come join the conversation! Facilitated by the pastors.
Men's Bible Studies
Wednesday Morning Men's Breakfast Study – 7 a.m. at Cousins
Friday Morning Men's Breakfast Study – 7 a.m. at IHOP
Women's Bible Studies
Monday Ladies' Night Out – 6:30 p.m. (2nd Monday of the month) in the Fireside Room
Presbyterian Women's Tuesday Morning Circle – 9:30 a.m. (2nd Tuesday of the month) in the South Alcove
Wednesday Morning Women's Bible Study – 9 a.m. in Rm 109
Friday Morning Women's Book Club – 9 a.m. in the Fireside Room
Being in a small group is a great way to experience community and grow spiritually. Here at First Pres we offer a variety of small groups: women's, men's, co-ed, and support groups. We'd love to help you find or build a group that is a great fit for you!
Learn more about our Bible Studies and Small groups!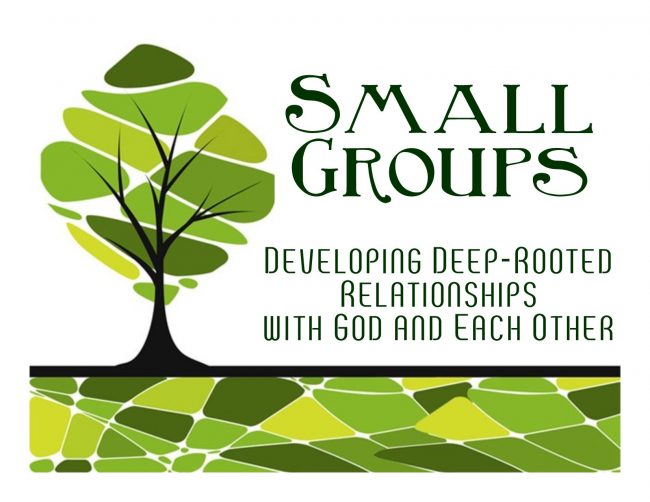 Congregational Care
Our congregational care ministries are designed to offer the love and care of Christ through support, wisdom, and counsel.
Our Deacons minister to people who are in need; the sick, the hurting, and people in distress both inside and outside the church family. Deacons are elected for a three-year term, and are assigned to a geographical Parish. They get to know the congregants in their Parish, but also care for anyone in need. Our Deacons administer the Deacon's Fund. They also offer special care to members of our congregation during times of birth, death, illness or transition. Some of our Deacons are trained to serve communion to our homebound members.
If you would like to be connected with a parish deacon, please contact the front office so we can connect you!
We are a Stephen Ministry congregation. Stephen Ministry is a one-to-one lay caring ministry. Stephen Leaders equip and empower lay caregivers – called Stephen Ministers – to provide high-quality, confidential, Christ-centered care to people who are hurting.
If you are interested in being trained to be a Stephen Minister, or if you are in need of a Stephen Minister, please contact one of our pastors so we can connect you to a Stephen Leader.
For more information about Stephen Ministry, visit https://www.stephenministries.org
Serve The World
We serve because Jesus first served us. Through service we glorify God, care for others and participate in God's work as we fearlessly venture into this community and beyond.