Experience God
No matter where you are in your faith journey, we want to help you grow, to experience God's grace and to join us as we worship together.
Worship
We know we can worship God anytime, anywhere, but Sunday mornings are when we regularly worship, praise and pray together. On Sundays, we give ourselves time – time to connect with God and one another, and time to open ourselves to the transforming love of Christ, our Lord. Then, we are sent out to live what we have seen and heard—to be God's people in this broken yet beautiful world that Jesus loves.
Prayer
We all need prayer. Prayer is a primary way we connect with God and grow deeper in our relationship with Jesus. In prayer, we talk to God and listen for God's still, small voice in return. If you would like someone to pray with or for you, we invite you to reach out to one of our pastors or prayer ministers or submit a prayer request to our prayer chain.
If you would like to receive prayer for any need, or you would like to pray with someone in person, we are here for you. During the week please stop by or call the office at 582-9537. On Sunday mornings just let an usher, a pastor, or an Information Island volunteer know that you would like to receive prayer or pray with someone. We have a prayer room off the foyer, right beside the main doors, and we consider it a privilege to pray with/for you.
A group of folks at First Pres regularly pray for those who have submitted prayer requests to our Prayer Chain. Prayer requests are kept confidential if requested. Requests for prayer can be sent to Prayers@kfpc.org. If you would like to subscribe to the prayer chain so that you can join with others in praying over these requests, please send a message to the same email above.
Faithful in Captivity

by

Estera Pirosca Escobar

on July 22, 2019 at 12:00 am

Haralan Popov had no idea what turn his life would take when the doorbell rang early one morning in 1948. Just a year earlier Bulgarian Christians started being persecuted. Without any warning, the police took Harlan away to prison. He spent the next thirteen years behind bars, praying for strength and courage. Despite the horrible treatment he received, he knew that God was with Him, and he shared the good news of Jesus with fellow prisoners—and many believed. In the account from Genesis 27, Joseph had no idea what would happen to him after he was mercilessly sold by his angry brothers to merchants who took him to Egypt and sold him to Potiphar, an Egyptian official. He found himself in a culture surrounded by people who believed in thousands of gods. To make things worse, Potiphar's wife tried to seduce Joseph. When Joseph refused repeatedly, she falsely accused him, leading to his being sent to prison (39:16–20). Yet Joseph's God did not abandon him. Not only was He with Joseph, but He also "gave him success in everything he did" and even "showed him kindness and granted him favor" with those in authority (39:3, 21). Imagine the fear Joseph must have felt. But he remained faithful and kept his integrity. God was with Joseph in his difficult journey and had a master plan for him. He has a plan in mind for you too. Take heart and walk in faith, trusting He sees and He knows. […]
Find Community
The Christian faith is not intended to be lived in isolation; we were made for relationship with God and for relationship with each other.
Children
Your child's relationship with God matters. That's why we offer Children's Worship and Kids Sunday Morning Small Groups, a mid-week program called Kids In Action, and a Vacation Bible School (VBS) that kids look forward to all year. Our programs work together to help kids know God's love for them and live it out. Your child will love the fun, meaningful Children's Ministry here at First Pres – and so will you!
Youth
Our youth ministry offers a combination of hang out and fun, worship and Bible study, question-asking and dreaming, and plenty of time to develop positive and meaningful Christian relationships. Through Sunday School and Confirmation, our mid-hi and high school youth groups, retreats, mission projects and trips, we focus on inviting students into a relationship with God and challenging them to follow Jesus in all aspects of their lives.
Adults
Grow in your faith with us!
First Pres has a strong tradition of offering educational opportunities for adults of all ages. We explore a wide range of topics related to faith in our Adult Education classes. We go deep in our engagement with God's word in our Bible Studies. We develop deep-rooted relationships with God and each other in our various Small Groups. At First Pres, our Adult Education offerings, Bible Studies, and Small Groups are not just about education, but about transformation! Join us as together we grow in faith.
Throughout the year, First Pres offers gatherings and events for adults to have a chance to connect, grow in faith, and have fun. We welcome you to join us!
We offer a variety of adult classes Sept – May, during the Sunday School hour and the Wednesday midweek program
These are our current offerings:
New Members Class
Sundays March 3 – 24
9:45 – 10:45 AM in the Library
Short Stories by Jesus: The Enigmatic Parables of a Controversial Rabbi
Sundays March 10 – May 12
9:45 – 10:45 AM in Rm 109
*No class on March 31 or April 21 (Easter Sunday)
Jesus was a skilled storyteller and perceptive teacher who used parables from everyday life to effectively convey his message and meaning. In this study by Professor Amy Jill Levine, we'll go back in time to understand how Jesus' original Jewish audience understood Jesus' parables, and explore how the parables still challenge and provoke us today.
ADULT MIDWEEK STUDY – Liturgy of the Ordinary: Sacred Practices in Everyday Life

Wednesdays starting Jan 9
6-7 PM – Fireside Room
Join us as we delve into Anglican priest Tish Harrison Warren's book Liturgy of the Ordinary: Sacred Practices in Everyday Life.
In overlooked moments and routines, we can become aware of God's presence in surprising ways. How do we embrace the sacred in the ordinary and the ordinary in the sacred?
Framed around one ordinary day, this book explores daily life through the lens of liturgy – small practices, and habits that form us. Each chapter looks at something—making the bed, brushing her teeth, losing her keys—that the author does every day. Each activity is related to a spiritual practice as well as an aspect of our Sunday worship. Come and discover the holiness of your every day.
We offer a number of Bible Studies, co-ed, men's and women's, throughout the year.
Thursday Morning Bible Study
10 – 11 a.m. in the Library, Sept – May
Each week, this co-ed group studies the upcoming Sunday morning's sermon text. Come join the conversation! Facilitated by the pastors.
Men's Bible Studies
Wednesday Morning Men's Breakfast Study – 7 a.m. at Cousins
Friday Morning Men's Breakfast Study – 7 a.m. at IHOP
Women's Bible Studies
Monday Ladies' Night Out – 6:30 p.m. (2nd Monday of the month) in the Fireside Room
Presbyterian Women's Tuesday Morning Circle – 9:30 a.m. (2nd Tuesday of the month) in the South Alcove
Wednesday Morning Women's Bible Study – 9 a.m. in Rm 109
Friday Morning Women's Book Club – 9 a.m. in the Fireside Room
Being in a small group is a great way to experience community and grow spiritually. Here at First Pres we offer a variety of small groups: women's, men's, co-ed, and support groups. We'd love to help you find or build a group that is a great fit for you!
Learn more about our Bible Studies and Small groups!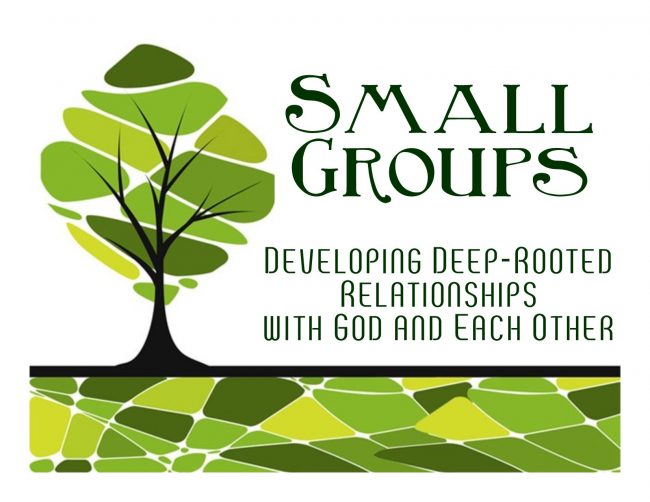 Congregational Care
Our congregational care ministries are designed to offer the love and care of Christ through support, wisdom, and counsel.
Our Deacons minister to people who are in need; the sick, the hurting, and people in distress both inside and outside the church family. Deacons are elected for a three-year term, and are assigned to a geographical Parish. They get to know the congregants in their Parish, but also care for anyone in need. Our Deacons administer the Deacon's Fund. They also offer special care to members of our congregation during times of birth, death, illness or transition. Some of our Deacons are trained to serve communion to our homebound members.
If you would like to be connected with a parish deacon, please contact the front office so we can connect you!
We are a Stephen Ministry congregation. Stephen Ministry is a one-to-one lay caring ministry. Stephen Leaders equip and empower lay caregivers – called Stephen Ministers – to provide high-quality, confidential, Christ-centered care to people who are hurting.
If you are interested in being trained to be a Stephen Minister, or if you are in need of a Stephen Minister, please contact one of our pastors so we can connect you to a Stephen Leader.
For more information about Stephen Ministry, visit https://www.stephenministries.org
Serve The World
We serve because Jesus first served us. Through service we glorify God, care for others and participate in God's work as we fearlessly venture into this community and beyond.