I AM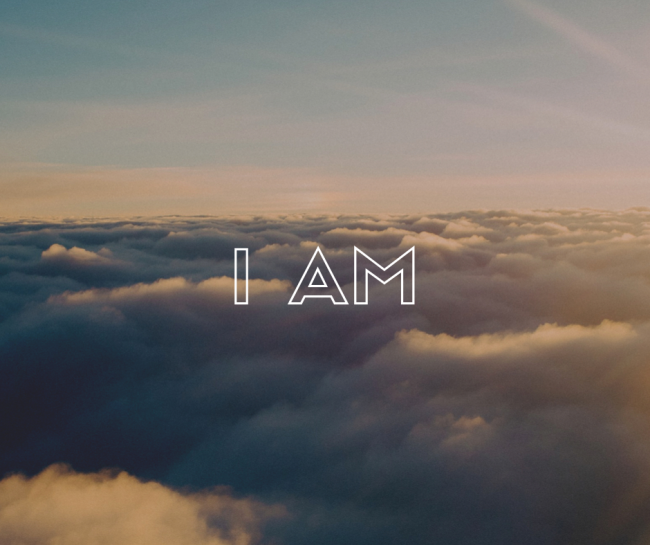 Moses said to God, "Suppose I go to the Israelites and say to them, 'The God of your fathers has sent me to you,' and they ask me, 'What is his name?' Then what shall I tell them?"
God said to Moses, "I am who I am. This is what you are to say to the Israelites: 
'I AM has sent me to you.'" -Exodus 3:13-14
What is God's name?  We call God many things which describe how God works in our lives.  When Moses was being sent to free the people of Israel, he asked God, What shall I tell them about who you are?  God's response was, "I am who I am." Tell them that, "I AM has sent you." This name which we do not know exactly how to pronounce is quite mysterious and yet profound.  "I AM" explains that God was in the past and will be in the future and is with us now. God was, and is, and is to come. There is no time or place where God is not. This gives us an incredible assurance of God's presence and love.
This name for God also describes how God meets our needs – who or what do you need God to be in your life?  A savior? I AM. A protector? I AM. A loving parent and guide? I AM. A provider? I AM. A friend? I AM.  Think of this name as an opportunity for you to fill in the blank I AM _____ (whatever you need).
As Jesus is teaching the people in Jerusalem they continue to ask who he is?  But when he tells them that he is of God and has been with God and was sent by God they don't really understand.  When he claims to have been before Abraham they get upset, but when he says the words, "I tell you the truth, before Abraham was born, I AM!" (John 8:58)  They are prepared to kill him for blasphemy. This is a claim to be God. This is contrary to all their teaching and expectations. This doesn't make sense to their way of living and staying in relationship with God.
As we continue to explore these "I AM" statements of Jesus, this one might be the most complicated and also the most simple.  If Jesus is God, then how do we live in relationship with him? If we see Jesus and know that He is I AM, the same one that sent Moses to free the people of Israel, then what is He sending us to do?  Whom is I AM sending us to free? How is I AM present and working and calling in our lives?
We have many opportunities to step up and serve I AM at Kennewick First Pres.  Small things, like attending a Bunco party on Sunday to help raise funds for our Jamaica Mission Trip; and big things, like serving as a Homework Helper at Westgate Elementary School or being a prayer partner for one of the precious 3rd grade students receiving their Bibles in worship on Sunday.
I AM, you are present in our lives each and every day.  Thank you. You call us from the burning bush and from the burning in our hearts to serve you and care for others, to free those captive to sin and death, and to care for the children in our midst.  Give us courage and strength to love those you love. Amen.
In Christ,
Hanna P. Shearer